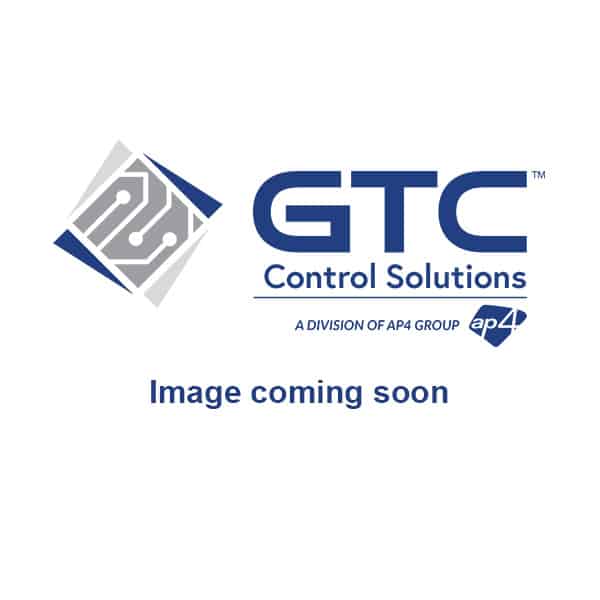 DS200PTBAG1B (GE Termination Board) features two terminal blocks, with 72 signal wires each, terminal posts for 6 signal wires, and contains three 10-pin connectors. JJR, JJT and JJS are the ID?s for the 10-pin connectors.?
DS200PTBAG1B (LCI) is designed to process 7 different termination signals. DS200PTBAG1B (LCI) has over speed magnetic pickups, DS200PTBAG1B has flame detectors, DS200PTBAG1B has bus volts, DS200PTBAG1B has generator volts and current, DS200PTBAG1B has synchronizing, DS200PTBAG1B has protective inputs, and DS200PTBAG1B has alarm horn enable and disable hardware jumper location as termination signals.
The next steps should only be done if the power is removed from the drive ? be sure to have a narrow flat blade screwdriver to remove a signal wire from a terminal on a terminal block.
After the power is removed, to detect the presence of power in the drive, use a tester. The components in the drive, like capacitors, hold power during normal drive operations. After waiting 30 seconds, you will notice the power in the components exit the drive. To avoid shock, before testing any components, use a tester.?
Using the terminal block ID and terminal numerical ID, locate the signal wire you want to remove. With a narrow screwdriver, loosen the terminal retention screw and pull the wire from the terminal. Be sure to mark the terminal ID the signal wire is connected to! In order to connect the signal wire, insert it into the terminal and tighten the terminal retention screw.?
DS200PTBAG1B has bus volts, DS200PTBAG1B also has generator volts and current.?
The termination board, DS200PTBAG1B (LCI), is for the independent protective module core.
Note: Unused and Repair items include a standard 2-Year warranty, and Reman items include a 3-Year warranty. To add years to your warranty, please select from the EXTEND™ Warranty field below.
Sell Surplus: Sell Now
Exchange Credit: Learn more about our exchange credit program
---
Disclaimer: Buyer acknowledges and agrees that all products purchased from GTC for export are subject to control under, and must strictly comply with, U.S. Law including, but not limited to, applicable provisions of the U.S. Export Administration Regulations (15 CFR Part 730 et. seq.) (EAR) and the Economic Sanctions Regulations (31 CFR Parts 501 – 598) (ESR).
GTC's large inventory investment includes DS200PTBAG1B. GTC's highly skilled technicians have the training and expertise to repair DS200PTBAG1B. In addition, our DS200PTBAG1B repairs come with a warranty. Please fill out our Request a Quote form with DS200PTBAG1B in the Subject Line, and/or include DS200PTBAG1B in the Message, for additional information about GTC's DS200PTBAG1B. A GTC Business Development Leader will assist you with your DS200PTBAG1B needs shortly!